Best Wedding Videographers in Dublin and Ireland
There are no second takes on your wedding day. It is essential that you get it right the first time and hire a professional and experienced videographer to capture the most important day of your lives together. Your wedding day is one of the most emotional experiences not only for you as a couple but also for your guests. What better way to create memories to cherish for many years to come then by having your whole story on your very own wedding video. Keep your wedding day memories alive and forever. It is such a special moment for you as a couple and it needs to be videoed. Here is our guide on the best wedding videographers in Dublin and Ireland.
Amare Stories
Amare Stories Videography is one of the leading wedding videographers based in Dublin, Ireland. Amare stories create cinematic films that are the perfect balance between the most emotional moments and beautiful visuals of audio from your special day. All films are tailored and are unique to reflect the elegance of your wedding. They can create a cinematic and timeless wedding video one you will never forget. You will get everything you have ever dreamed of on your big day with Amare stories by Ronan Quinn.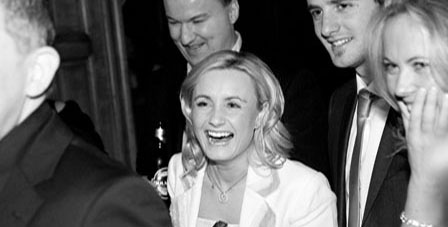 Keith Malone
Keith Malone is an award-winning wedding videographer bringing you award-winning wedding films. Keith Malone can capture your special day discreetly by blending into the background and capture the excitement and fun of your wedding day. He can create authentic and unique wedding films you will not be disappointed. As a top wedding videographer all the natural family and friends' moments will be captured perfectly while remaining obstructive and discreet. Keith Malone offers bespoke wedding packages for every couple alike. Check for availability via the website.
Hitched Films
Hitched films are a fun and creative couple who can shoot amazing wedding videos in Ireland. Hitched films are regards as some of the best in the wedding industry. Hitched films plan out every detail prior to the day and will always make sure you get the shots that you want for your wedding day. A full days shooting is provided right from the bridal preparations to the first dance, and everything else in between. They believe a film tells a story and planning is very important and during the editing process, they will produce exceptional results for your amazing wedding film.
Birds of a feather
Birds of a feather create bespoke and unique cinematic wedding films that show your wedding day through the art of storytelling. They can create amazing and unique wedding films that can be cherished for many years to come. The services they provide include the film and the design. Check out the website for availability and booking dates.
DC Media
DC Media is one of Dublin's leading wedding videographer with over 15 years of experience in the wedding and event videography production industry. They produce elegant and stylish wedding films that will capture your special day and moments in an organic and natural manner. They are renowned for being unobtrusive and discreet wedding videographers and will film all your wedding day making it a memorable moment for everyone to enjoy. The wedding packages dc media offers include documentary, cinematic, and cinematic plus. The cinematic package is the most popular which includes cinematic style wedding film edit, two videographers, full ceremony, speeches in full, and much more.
Sunset Films
Sunset Films is one of the leading wedding and cinematic videographers in Ireland. If you are looking for an artistic, cinematic, and professional wedding film that captures all the most unforgettable and important moments of your special day then sunset films are the people for you. Make your special day unforgettable. Sunset films wedding cinematography captures the emotions, the love, the beauty of the setting, and the memories with no moment overlooked, so you as a couple can relive your stunning wedding for a lifetime and watch it on DVD as many times as you like.
Erfilms
Erfilms are one of the top wedding videographers based in Ireland and will cover and travel nationwide. Erfilms want to create unique stories and films that are full of emotions and with a discreet and obtrusive atmosphere. They will capture every special moment with your family and friends and bring your wedding story with a mix of cinematic and documentary style. If you have any questions or would like to check for availability you can do so via the contact page.